DJ Icebox & Happysoul – Molecules EP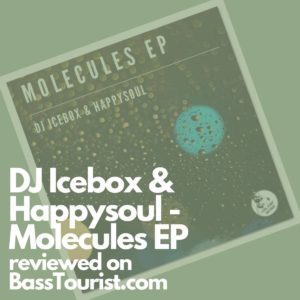 Big, warm textures drop you right into "Moonlight" By DJ Icebox and Happysoul. The momentum of the bubbly riff is countered only by the steppy African beats and occasional sweep to mark time. Pads crescendo without wasting energy. Birds chirp and touches of melody echo in the distance. But unlike a lot of other SA house, Moonlight never feels brooding. It's a lovely feeling.
"Long Jump" is is a train leaving the city. It's pure rhythm, built by a huge beat and vocal blasts. But the anticipation of the journey and dramatic countryside only grow your excitement. The bass rumble turns into sneaky arpeggios, then grows with a full synth treatment. You expected to relax, but instead, you find yourself wide awake, taking it all in. Long Jump never lets up, until you come steaming into the terminal with a final shudder of joy.