Wilson Kentura – Burn the Floor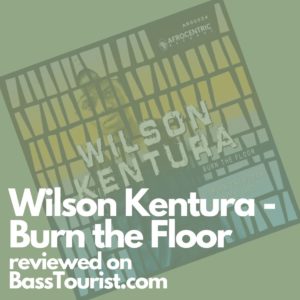 "Burn the Floor" from Wilson Kentura is a wide-open plain, drawn in Tron-like dayglo lines. The space is filled with beat and simple melodic tone that fits together, exquisitely. Rhythms play off each other, melodies and held notes do, too. It's technically perfect while having a distinctly natural warmth. It's organic without ever feeling of this earth. And when it's over, it's absence is felt.
"Jungle Jail" is a bit more subversive. The hypnotic backbeat carries you through a safari of sounds that paints you into a small room with lots of critters. A few might bite, but none are poisonous."Burn the Floor" held you in place by filling up the space around you like quicksand. "Jungle Jail" instead wraps you in tension and compels you to wait to see what happens, urgent but mostly friendly. And the beautiful resolution on the piano in the second drop is so satisfying.